Pool tile cleaning machine
The skid-proof security tiles in a swimming pool are always a challenge when it comes to cleaning. Because of their rough or uneven surface, they pollute very easily and fast.
With the pool tile cleaning machine Tornado ACS those pollutions can be removed quickly and eco-friendly.
The cleaning machine can even be used during running business.
Cleaning skidproof tiles of a swimming pool
The pool tile cleaning machine Tornado ACS is cleaning skidproof tiles of a thermal bath in Bad Füssingen, Germany during business hours. Always eco-friendly and gentle to tile and grout.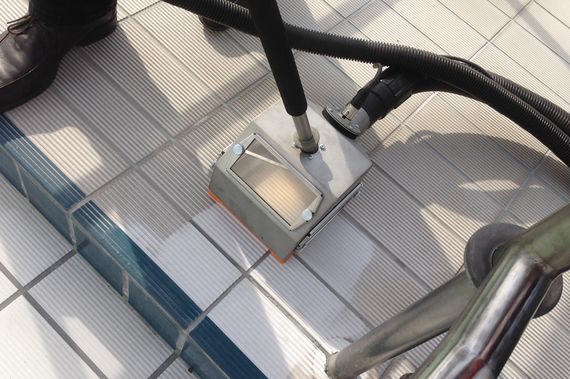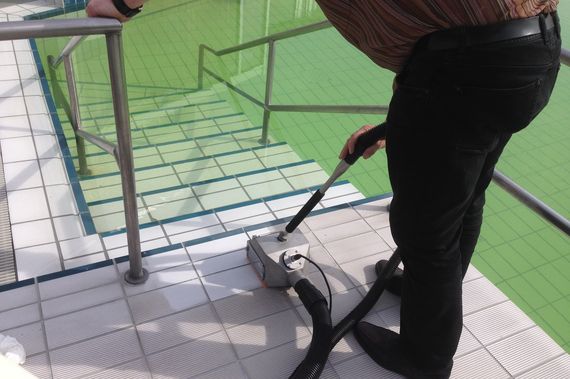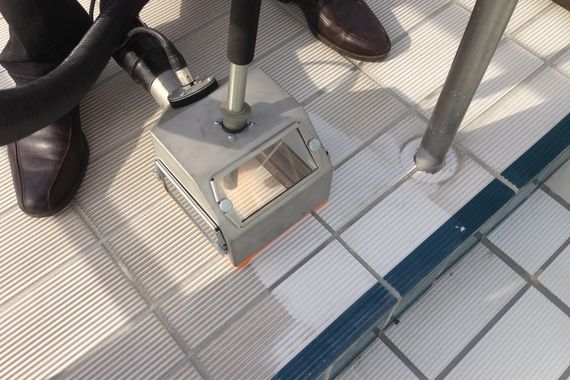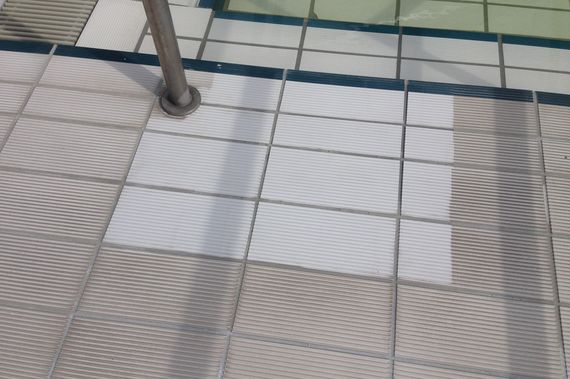 ---
Floor tiles of a staircase
The very smooth floor tiles of a staircase in the thermal bath had to be roughened, due to its slipperiness. That is because tiles pollute quite fast. With the cleaning machine Tornado ACS the pool tiles pollution can be removed quickly. The process of cleaning can be carried out during open business hours.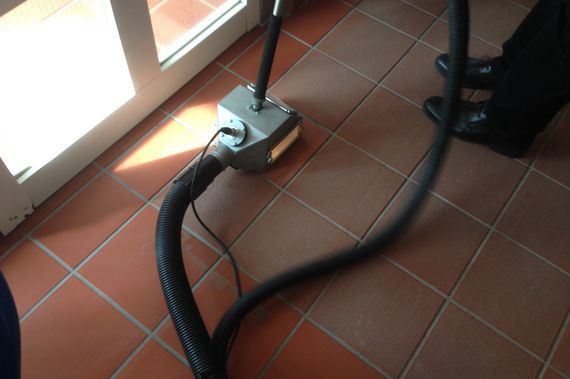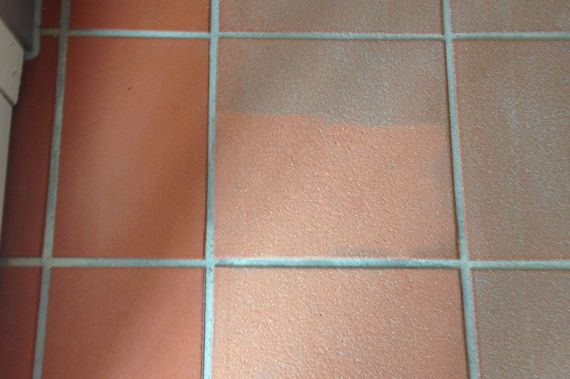 ---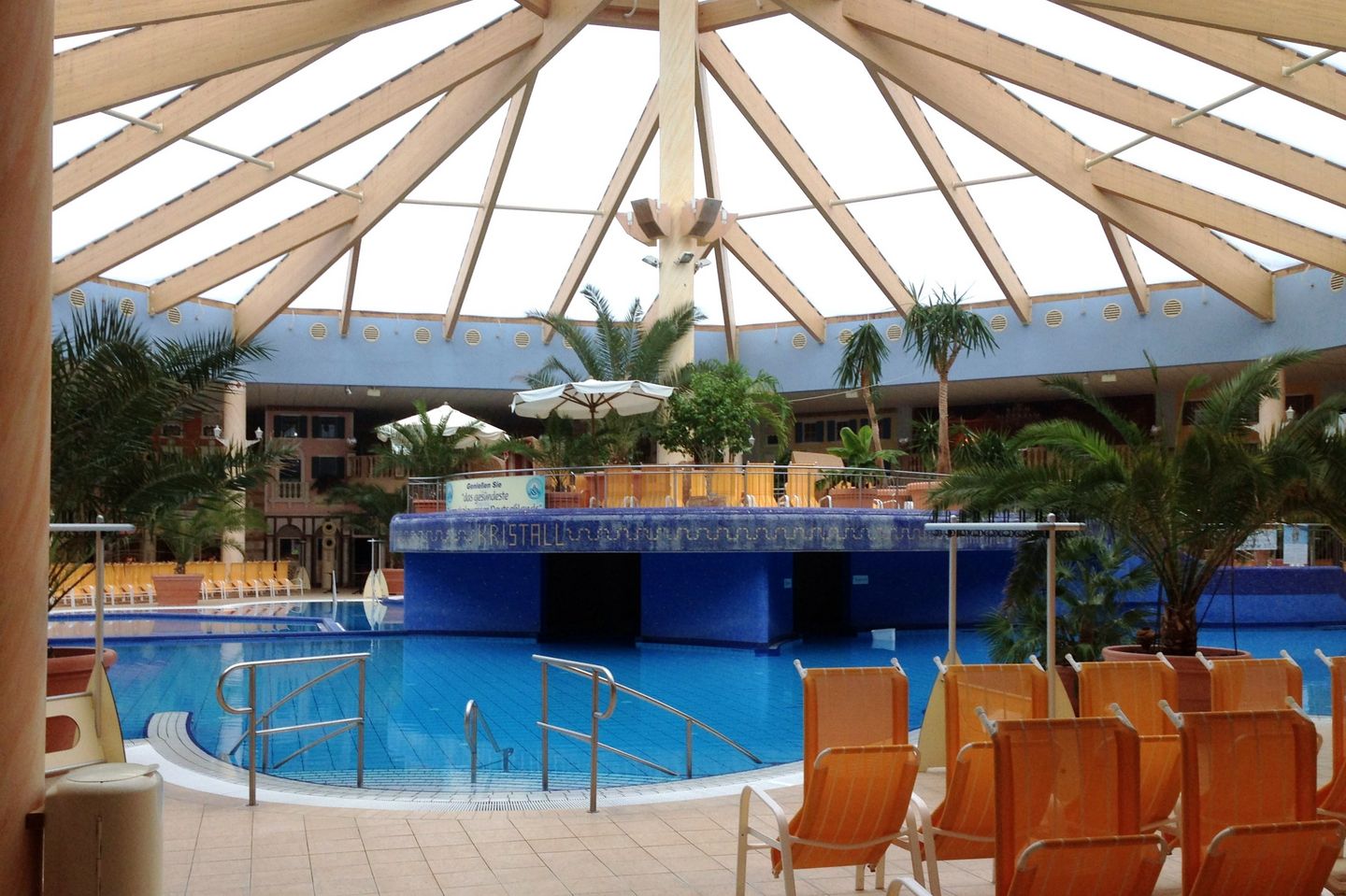 ---
Pool tile cleaning machine for floor tiles
The floor tiles in changing rooms of thermal baths are highly utilized. Rough surfaced are easy to pollute, but through the pool tile cleaning machine Tornado ACS these pollutions can be removed quick and eco-friendly. The application is very simple and can be carried out by the own personal, so there is no need for special trainings. While the usage of the cleaning machine during work hours is possible, it is also very handy. The blasting material SG 150 is being used for the tiles.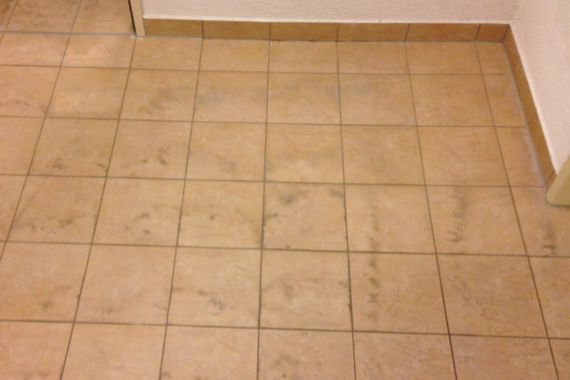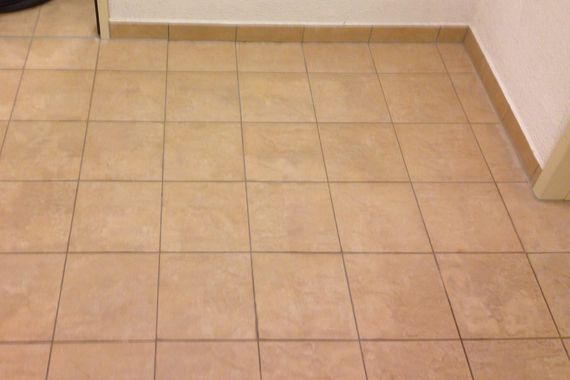 ---
Tile cleaned of lime
The marble wall in the shower area calcifies very quickly. Marble is a very beautiful but sensitive stone. With the minimal-abrasive vacuum blast technology, calcifications can be removed gently from the surface. As on the right side of the picture shown, the marble stoned has been cleaned with the pool tile cleaning machine Tornado ACS and sealed afterwards.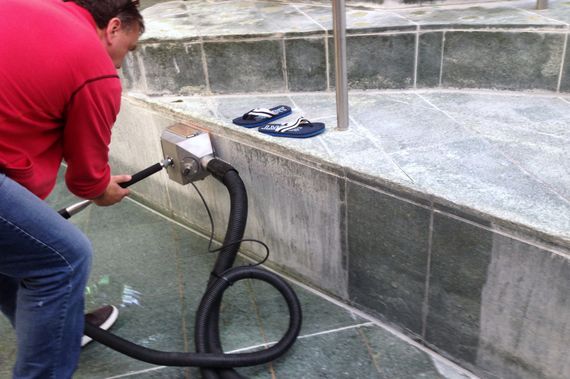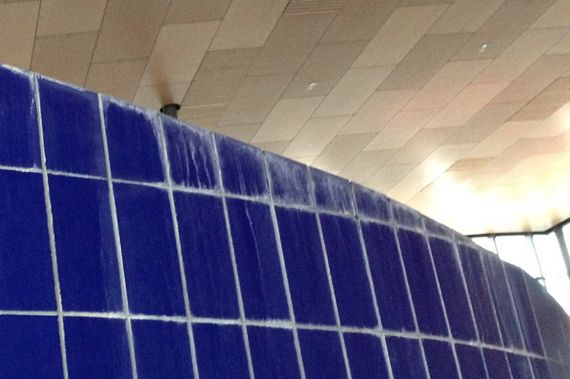 ---
Tornado ACS for efflorescence removal
The unique vacuum blast system is not only suited for tile cleaning, but also for many other applications, such as efflorescence removal.

The efflorescence can be removed from brick residue free. Both brick and grouts are perfectly clean after running the cleaning machine Tornado ACS. The entire removal remains in a closed circuit and is only disposed of when cleaning the filter. The masonry is freed from efflorescence. With a high-pressure cleaner, the efflorescence is pushed back into the masonry and tents to reappear quicker. Therefore, the cleaning machine Tornado ACS is the perfect alternative to the high-pressure cleaner.