Stairs renovation natural stone
When it comes to stair restoration, it is very important that the stairs are kept accessible. Cleaning with public traffic involved is mostly a given necessity. While working with high pressure or grinding a surface, loud noises, dust and environmental pollutions are the consequences. Especially in situations like this, it is very advantageous to use the cleaning machine Tornado ACS. It is not louder than a conventional vacuum cleaner, enables a dust-free workplace, due to its closed circulation and allows a continuous usage of the stairs, since the surrounding is not polluted or locked. The cleaning machine can be used for all kinds of insistent contamination. Such as limestone, rust and remaining floor polish are not a problem anymore and can be removed eco-friendly.
Renovation of a sandstone staircase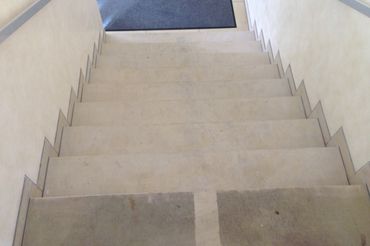 This sandstone staircase near Potsdamer Platz in Berlin was cleaned and then professionally sealed while in public use. The work was carried out by the company Walzer from Fürstenwalde using the Tornado ACS vacuum blasting technology. The staircase remained permanently accessible during the work, which led to many inquiries about the system and further orders for the Walzer company.
The systeco cleaning technology vacuum blasting process is the ideal alternative to pressure washing and dry ice blasting. Due to the closed circuit of the vacuum blasting system, neither dirt nor granulate can escape.
With this sustainable cleaning system, working indoors is possible without any problems.
stair restoration of terrazzo staircase
The terrazzo staircase must be completely freed of dirt and polish residues. This is not a stair cleaning, but a staircase restoration. Until now, the staircase has been ground, which resulted in a considerable exposure to dust in the entire stairwell. In addition, the staircase restoration must be carried out in public, which was previously a major hindrance for pedestrians.
The cleaning machine Tornado ACS manages the staircase cleaning dust-free and without barriers. The stairs can be used easily during cleaning. The noise level is about that of a vacuum cleaner industry. It is blasted with aluminumsilicate AS 90 or jet glass SG 150.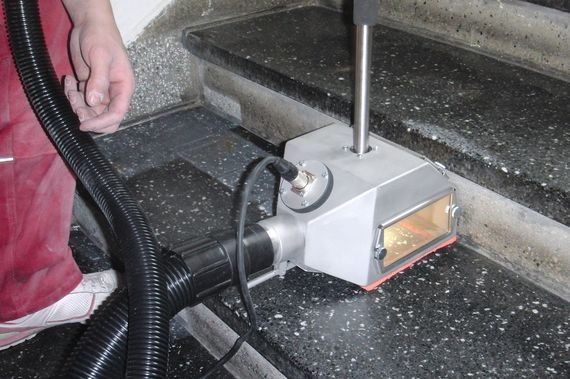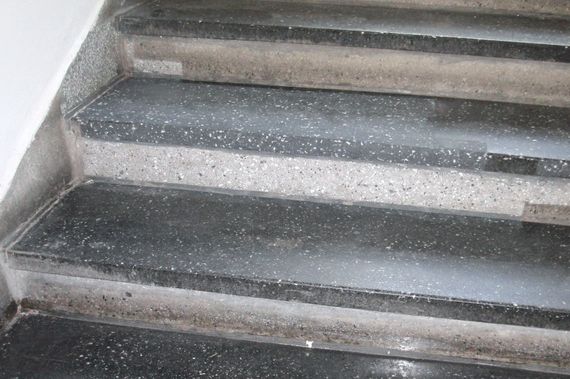 Stair restoration in entrance hall
In old buildings, the natural stones must be maintained. For this, a restoration is necessary from time to time. With the cleaning technology of systeco the stair restoration can be done without damaging the stone. Even deep grooves and stuck impurities are removed with the vacuum blast system.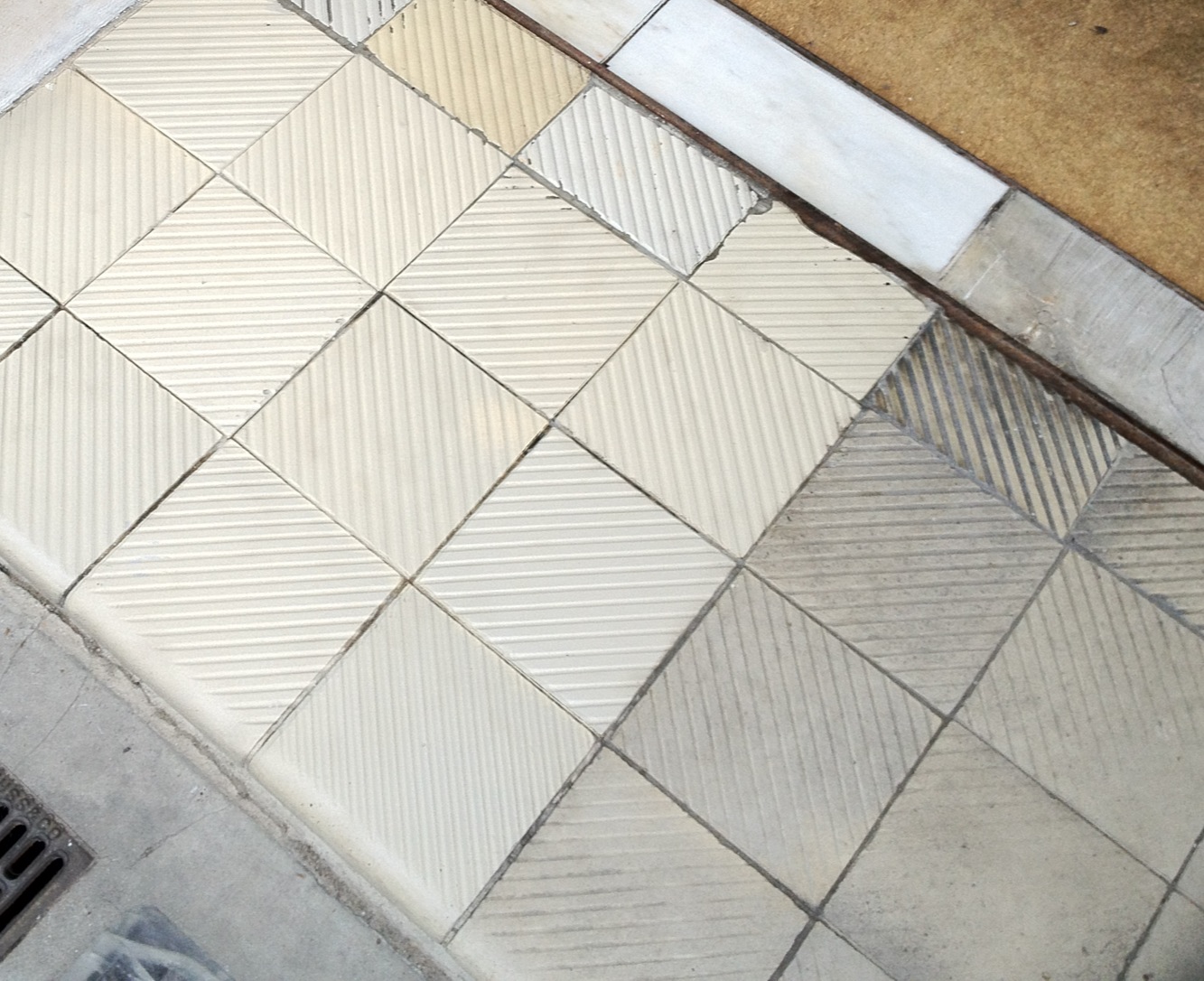 Rénovation d'escaliers en béton et en pierre
Les escaliers en béton et en pierre s'encrassent et les intempéries les endommagent. La machine de nettoyage Tornado ACS permet la rénovation ou le nettoyage des escaliers sans haute pression, sans eau, sans chimie et est donc particulièrement écologique pour notre environnement.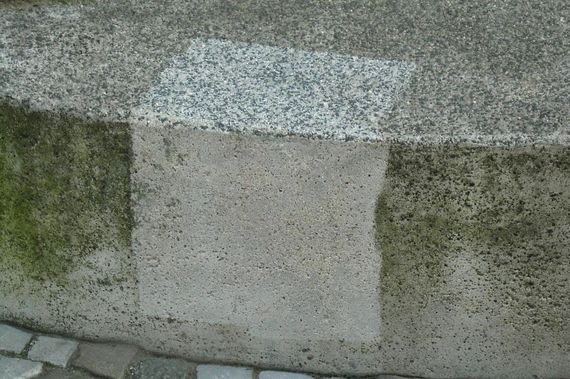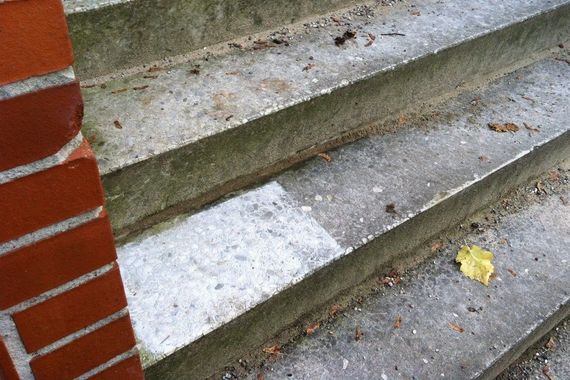 Treppensanierung Naturstein ohne Chemie
The renovation of natural stone stairs often poses a challenge, especially when it comes to finding an environmentally friendly and gentle cleaning method. However, with systeco's patented vacuum blasting technology, this is possible without the use of chemicals, water, or high pressure.
The vacuum blasting technology of systeco is a closed cleaning method that was specifically developed for cleaning and renovating natural stone stairs. A special granulate made of natural minerals is used, which can be reused up to 100 times. The granulate is sucked onto the steps to be cleaned and simultaneously sucked back off by vacuum. This gently removes dirt, lime, water stains, and other impurities from the surface without damaging the stairs. The stairs remain walkable during the cleaning process and the cleaning method does not require any special occupational safety measures.
In contrast to conventional cleaning methods, which often use high-pressure cleaners and aggressive chemicals, systeco's vacuum blasting technology is particularly environmentally friendly and gentle on the stairs and surroundings. Additionally, it is extremely effective and can remove even stubborn stains. Another major advantage is that everything remains within the closed circuit, thus preventing any environmental pollution.
Systeco's vacuum blasting technology is the ideal solution for anyone looking for an environmentally friendly and gentle renovation of natural stone stairs. With this innovative cleaning method, you can clean your stairs gently without harming the environment. If you are interested in this environmentally friendly cleaning method, please feel free to contact us for further information and individual consultation.