Swimming pool maintenance at Spreewaldplatz
The swimming pool at Spreewaldplatz in Berlin-Kreuzberg is a famous water park for families close to "Görlitzer Park". It is equipped with a wave pool, a wading pool, a children's pool with slide and spa service. For swimmers, there is a 25 m track.

After 30 years, there is a lot to remediate. The beautiful natural stone is strongly calcified, due to the hard water in Berlin. Cleaning with conventional means is hardly possible.
---
Limestone removal on natural stone
The cleaning technology of systeco has the right solution. With the vacuum blast method, the staff of the swimming pool, can do the cleaning themselves, without prior knowledge. The operation of the cleaning machines is learned in a few minutes.

Limestone and dirt are removed from the surface without damaging it. The removed particles remain in the closed system. By using the cyclone principle, dirt is separated from the granules. This allows the abrasives to be reused again in the cycle.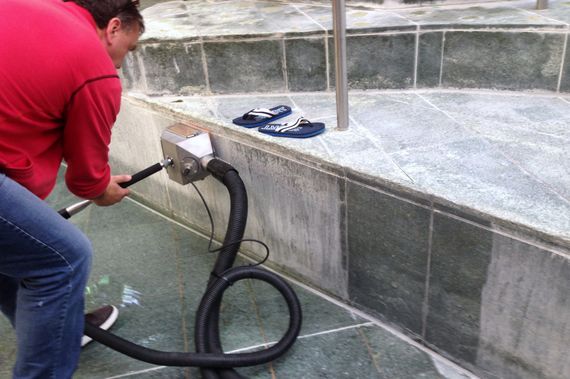 ---
Limestone completely removed
The lime deposits on the natural stone slabs have become quite thick and unsightly over the years. For testing purposes, a natural stone plate was completely cleaned, as you can see well in the photos. The lime is completely removed and the stone shines like new again.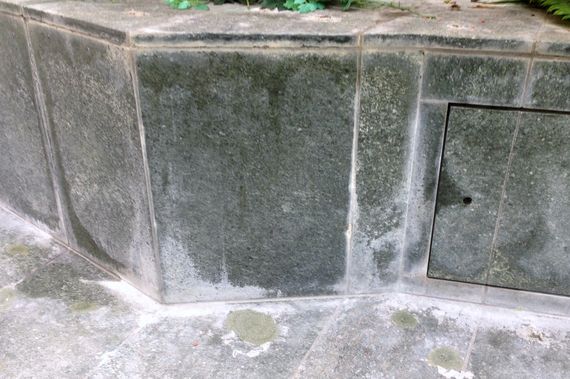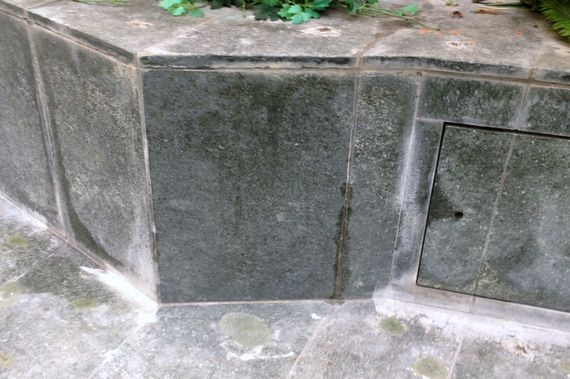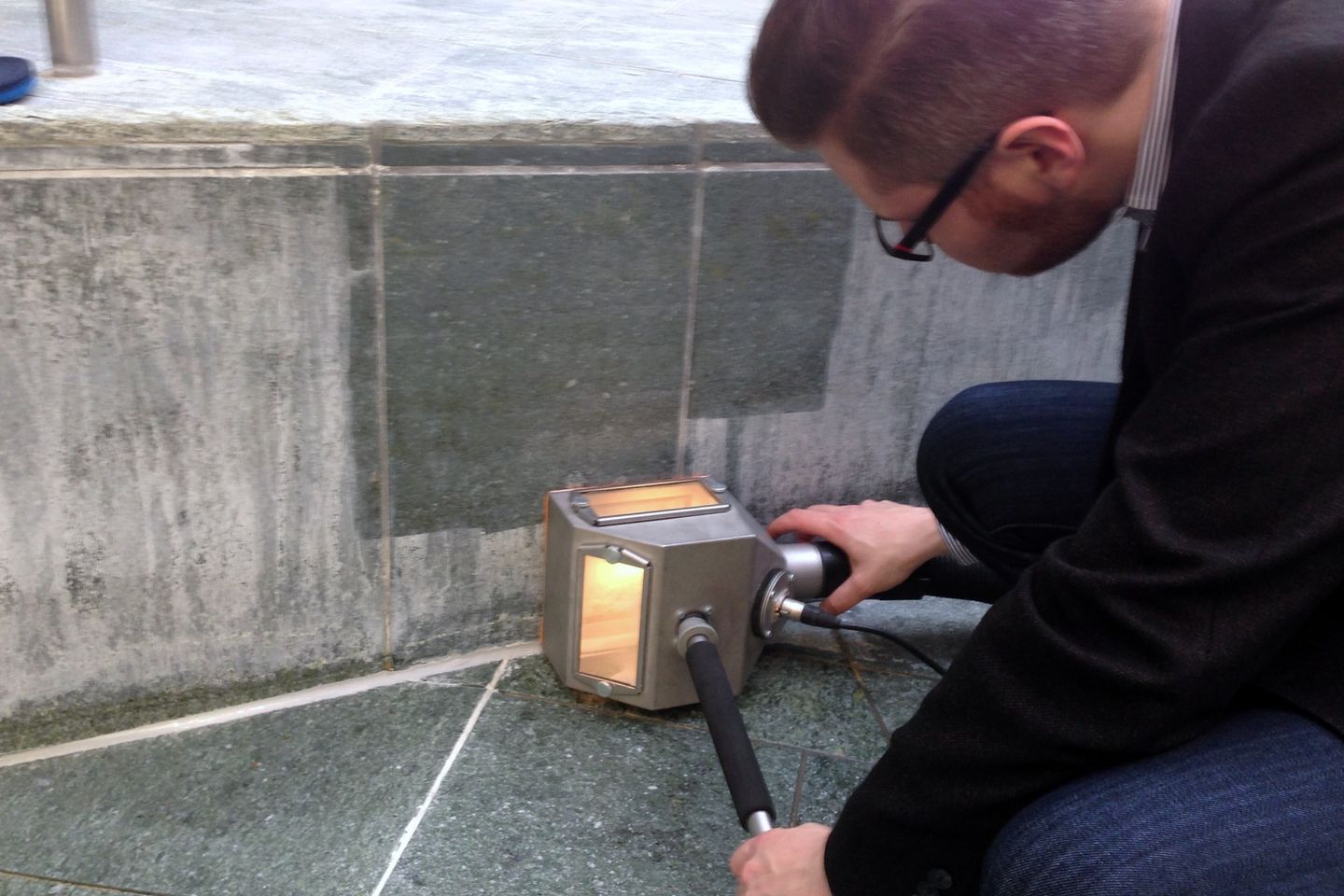 The cleaning of natural stone is done by the vacuum blast method. Because of the closed circulation, no abrasive can penetrate to the outside. Barriers and special safety measures are therefore not required for this type of work. Anyone can easily operate the cleaning machine. But the surface that needs to be treated has to be dry.