Eco-friendly natural stone facade cleaning
The facade represents a well-groomed exterior appearance, so regular cleaning work is indispensable. Professional cleaning with the latest methods and techniques is not only about good looks, but also about maintaining the facade in good condition as well as doing it with an eco-friendly cleaning technique.

In the photo you see a very old facade with a sensitive natural stone. Almost all facades in Amman consist of this yellowish natural stone. The use of sandblasting processes and high-pressure cleaners with water is prohibited as the stone gets too damaged. Besides, both methods are not very eco-friendly. The large working area has to be shut-off, the residue and cleaning detergent have to be costly disposed.
Eco-friendly and uncomplicated facade cleaning is a contradiction for many.
But not with the vacuum blast method of systecos cleaning technology. With this method, an eco-friendly natural stone facade cleaning is no problem.
Another way - without high pressure, water and chemicals
The patented Tornado ACS cleaning machine works based on a unique advanced vacuum blast method with special granulate. The minimally-abrasive technology enables an eco-friendly natural stone facade cleaning. To delimit the working area is not necessary. The natural stone facade can be cleaned easily in public traffic, since the work is done in a closed cycle. The granulate can be re-used up to 100 times. The entire residue remains in the closed cycle of the system and is only disposed when cleaning the filter.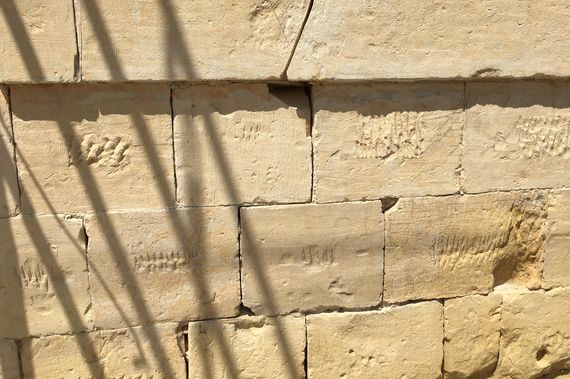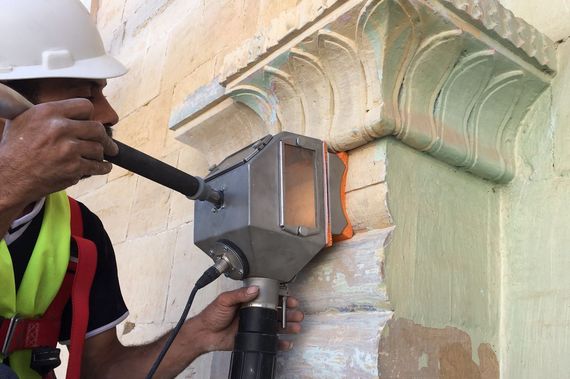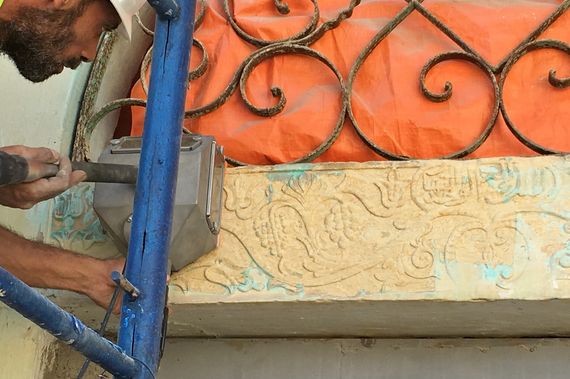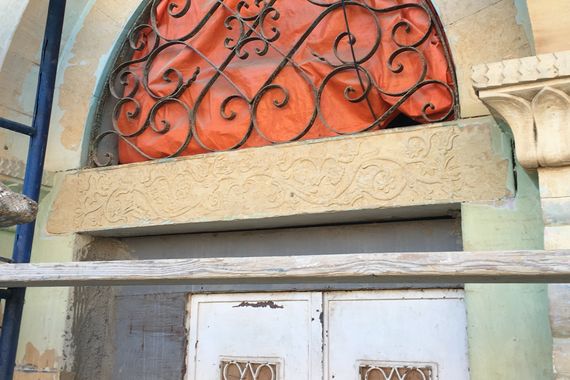 ---
Eco-friendly sandstone facade cleaning
Sandstone is very easy to clean with the vacuum blast method of systeco. The old dirt and paintwork are completely removed. Due to the closed cycle, working in public is no problem and protective clothes are not necessary for the operation with the cleaning machine.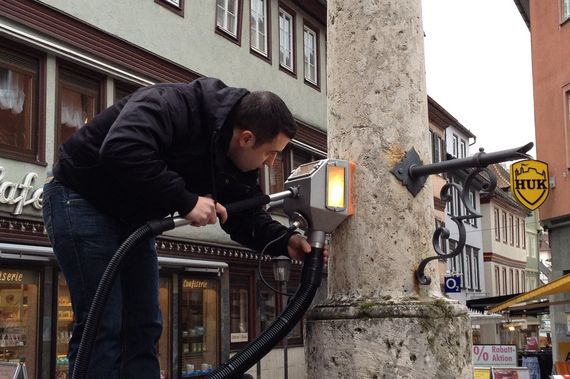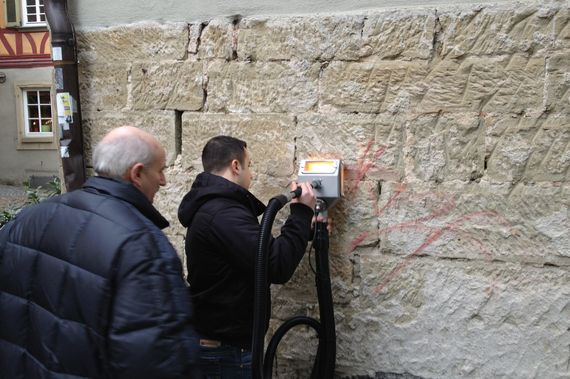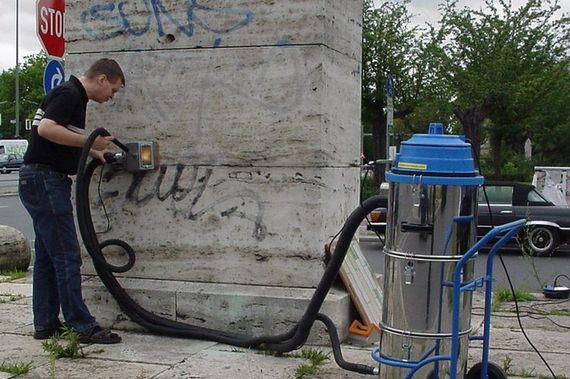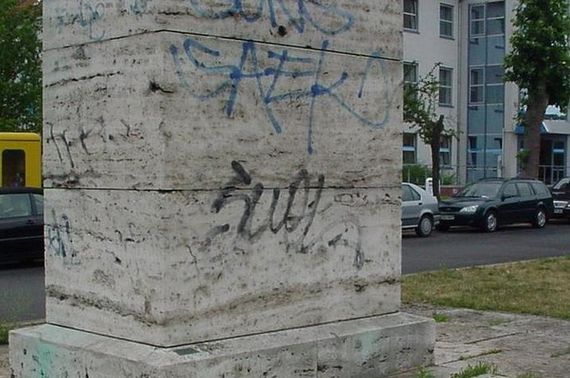 ---