Special applications for the vacuum blasting process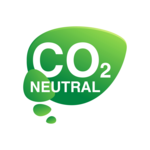 The advantage of this environmentally friendly cleaning technique lies above all in the closed circuit and the very gentle, minimal abrasive cleaning. Whenever conventional methods fail, the vacuum blasting method from systeco comes into play. The Tornado ACS is the perfect alternative to pressure blasting methods, especially when the circumstances for open blasting are not given.
For work in clean rooms, for mold removal and fire damage restoration, there is a special HEPA filter that we have been offering since 2018.
We would like to introduce you to some special cleanings here. However, there are many more possible applications that are not listed here.

advantages of systeco
cleaning technology
- no high pressure
- no water
- no chemicals
- no protective clothing
- normal power supply
- easy handling
- light and compact
- low noise level
- no hazardous waste
- applicable in frost
- in public areas
- 100% CO2-neutral
You might also be interested in:
With the eco-friendly vacuum blast method from systeco, not only photovoltaic systems can be cleaned. The application possibilities of the Tornado ACS are very diverse and always without using high pressure, water and chemicals.
Cleaning technology - with no pressure - no water - no chemicals