Gravestone cleaning simple and brilliant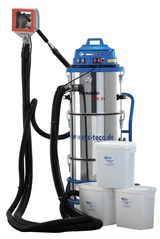 Cleaning gravestone on site is a difficult business. The use of chemicals and high pressure is very inappropriate and mostly forbidden. With the vacuum cleaning method from systeco a gravestone can be cleaned effortlessly in a short period of time.

The very beautiful marble gravestone aged. Now it was time to give the stone its old splendor, so it may look like it did at the beginning. This was the opportunity for the vacuum blasting process from systeco cleaning technology. All that is needed for the gravestones cleaning with the Tornado ACS is electricity. The closed circuit of the system allows environmentally friendly working. Mr. Peter Schmidt cleaned the gravestone in only 4 hours and the result is impressive. Everyone was very satisfied with the gravestone cleaning.

Read more about the many possibilities of vacuum blasting.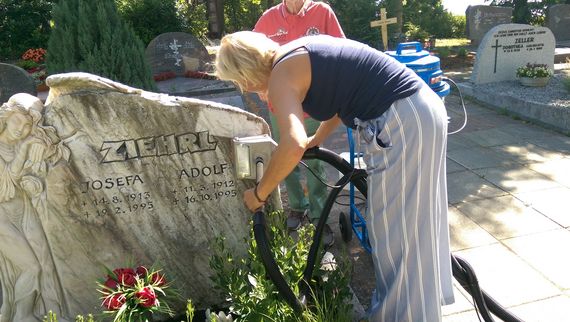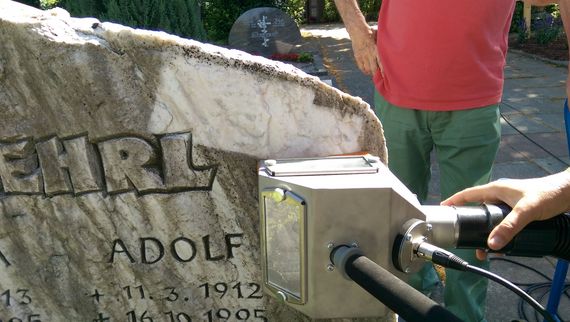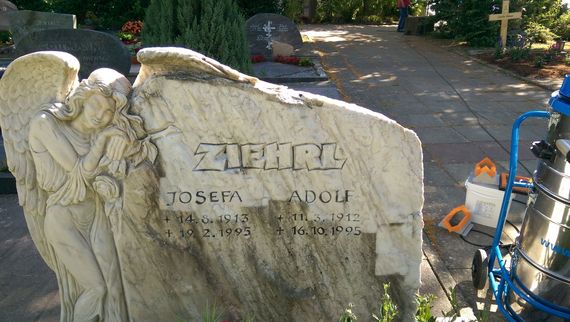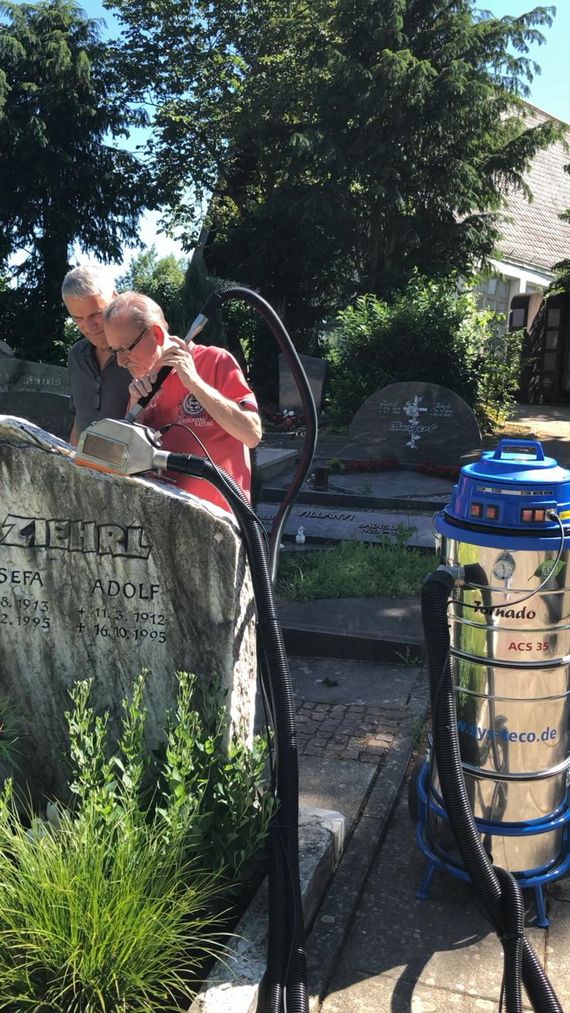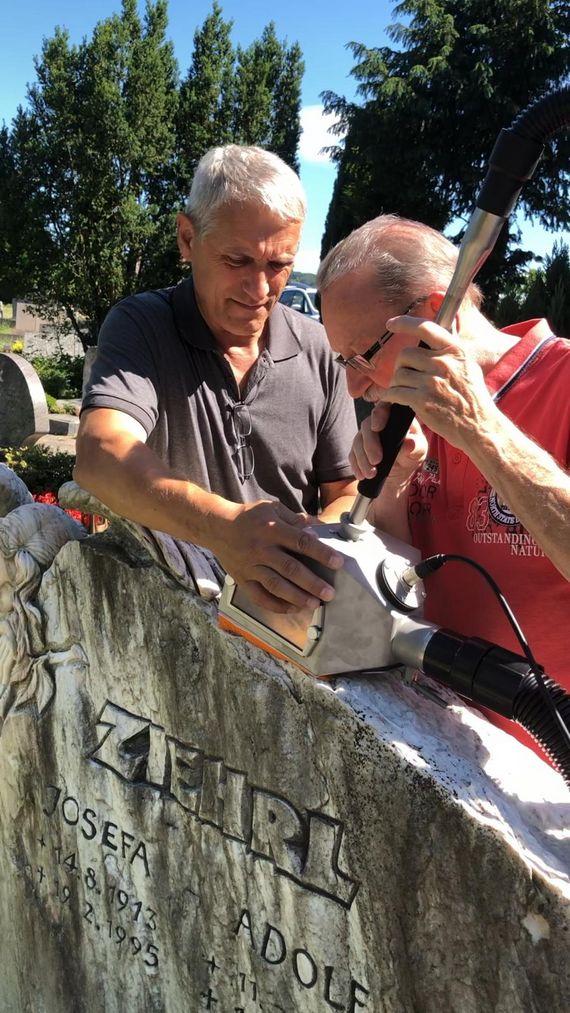 Gravestone cleaning with negative pressure
Cleaning professionals know how fast moss, algae and residues from exhaust gases can make a gravestone look unsightly. If the gravestone cleaning fails, it's not long until even the grave inscription cannot be read.
The common methods to remove such impurities from unsightly gravestones, are either water, brush and chemical cleaning agents or pressure washers. With all these distribute the dirt throughout the area. Both practices lead, without doubt, to success, but they are not very environmentally friendly and, in our opinion, no longer appropriate
Systeco has the eco-friendly solution for gravestone cleaning
Systeco has developed a cleaning technique, which cleans a gravestone without polluting the environment. Since the cleaning machines are working completely without water, high pressure and chemicals, neither waste water which could soak into the cemeteries ground, nor residues can pollute the environment. The entire dirt is collected in the filter system of the machine and can be conveniently disposed after the cleaning process.
The secret of the modern gravestone cleaning is called vacuum blasting
Thanks to the innovative vacuum blast method, the most persistent contaminants like paint are cleaned trouble-free and surface gentle off the gravestone. No matter which material the gravestone is made of, with systeco cleaning technology it gets back its old beauty which it deserves.

Cleaning machines Tornado ACS are light and compact and easy to transport. All you need to work with the Tornado ACS, is the appropriate blast media and a normal power connection. Try it yourself, our trade partner can demonstrate the cleaning machines on site.
Gravestone engravings on marble and granite
With the Tornado ACS you cannot only clean gravestones, but also create excellent engravings on granite and marble. Recently, the demand for QR codes on the tombstone has increased significantly.