Efflorescence removal works particularly well on brick with the eco-friendly cleaning equipment Tornado ACS. The efflorescence removal from the masonry is done by using granule and therefore will not be pushed back into the brickwork as pressure washers would do.
The work can be done by anyone, which means special skills are not required. The closed circuit of the cleaning machine allows dust-free working without protective clothing of any kind and within public traffic.
Also, lime deposits can be removed well with the minimally abrasive cleaning technology, even if the deposits are quite dense.
Efflorescence removal on brick
Efflorescence removal on brick without any problems. Both brick and grouts are perfectly clean after working with the Tornado ACS cleaning machine. The entire removal remains in a closed circuit and is only disposed when the filter is cleaned.
The masonry is freed from efflorescence. With a high pressure cleaner, efflorescence is pushed back into the masonry and appears again after a short time, so the cleaning machine Tornado ACS is the perfect alternative.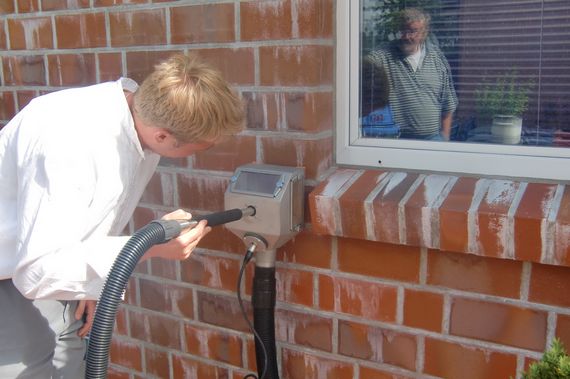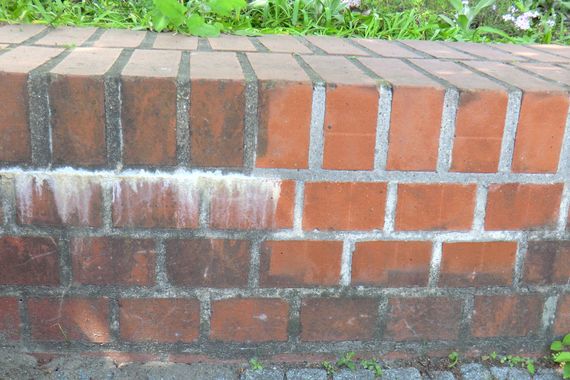 Efflorescence removal on natural stone
Efflorescence removal on natural stone works very well. It is being removed completely. The filter had to be cleaned after approx. 3 - 4 hours of work. The systems' capacity is, depending on the thickness of the saltpeter layer, 1 - 3 qm/h.

The work can start without preparation. After connecting the machine to the power, the system is immediately ready for use. You don't have to delimit the working area and you don't have to comply with any special safety precautions.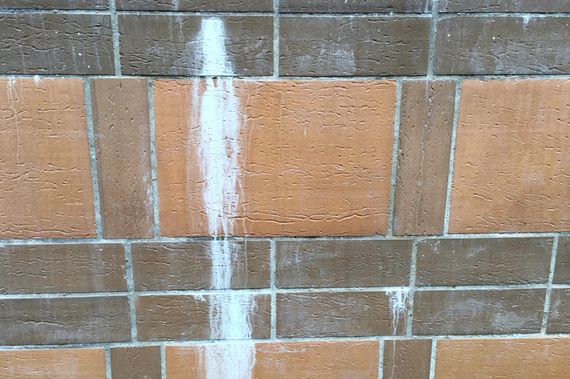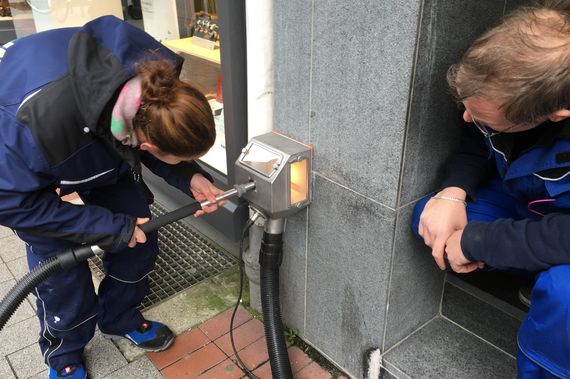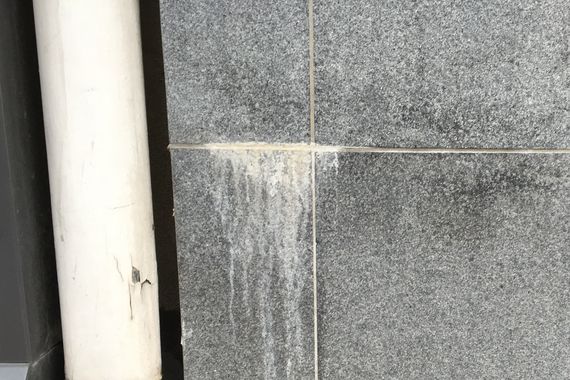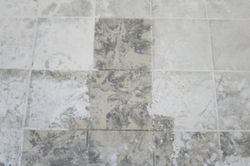 Limescale removal
Limescales, such as here on water works, can be removed very easily and quickly with the innovative cleaning machine Tornado ACS. Even if the accumulations are 5 mm thick, it is no problem for the green cleaning equipment Tornado ACS to clean them.
You might also be interested in:
With the environmentally friendly vacuum blasting technology from systeco you can not only remove saltpeter. The application possibilities of the Tornado ACS system are very diverse.