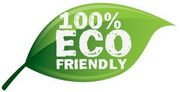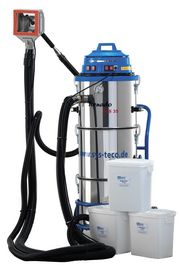 In the aviation museum Finowfurt you will find many historic aircraft of the NVA and the former Soviet Armed Forces. Many of the exhibits needed a new coat of paint which can only be applied by removing first the old paint and then repainting the plane. A grinding machine can also remove the paint, but does also damage the base body.
This was the first time the vacuum blast method of systeco was used for such an occasion. With this vacuum blast technology, aircraft paint stripping is done without damaging the fuselage.

Aircraft paint stripping with vacuum blasting
Vacuum blasting is a derived method from sandblasting, which cleans surfaces. In contrast to sandblasting, this method works dust- and spark-free, since removed particles and granulate are sucked in immediately and are filtered inside the cyclone.
This minimally-abrasive technology enables an eco-friendly paint stripping and layer removal from surfaces. This vacuum blast technology cleans in a permanent cycle in which the used granules can be re-used again. The indoor use as well as in high risk areas is possible with this innovative vacuum blast technology. Special health and safety measures are not required.
This eco-friendly blast technology is the perfect alternative to classical sandblasting. Also, dry ice blasting and pressure washers are not comparable with this unique vacuum blast method.