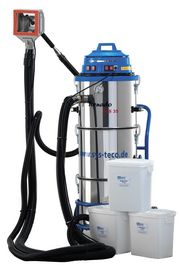 Heritage graffiti remover
The heritage graffiti remover Tornado ACS complies with all high restrictions when it comes to cleaning and removing graffiti on historic buildings, because the substance of the facade must not be damaged in any way.
With the Tornado ACS cleaning machine, the surface will not be damaged while the facade cleaning process. The minimally abrasive cleaning technology guarantees exemplary results.

With the vacuum blasting method, the cleaning takes place in a closed cycle. The used granules can be reused again and again. The usage indoors as well as in hazardous areas is possible with this unique cleaning equipment. Special health and safety measures are not required.
---
Monument protected building in Berlin
This monument base was polluted for a long time with graffiti. Basically, you could say: the longer graffiti stays on a surface, the harder it is to remove it. Especially on the south side, graffiti tends to burn into the object.

When this happens, it is nearly impossible to remove the paint without any leftovers. For cleaning this monument, the fine blasting medium Jetglass SG 150 was used. The surface of the natural stone has not been harmed during the cleanup.

The very busy street "Heerstrasse" with many pedestrians, was not a problem during the cleaning of listed monuments. Without blocking streets and sidewalks, the jobs was done quick and easily. Other blasting methods such as sandblasting or dry-ice blasting would only be used with great effort, extensive barriers and substantial followup work. The cost of the graffiti removal and the risk of damage are much higher that way than using the cleaning equipment Tornado ACS.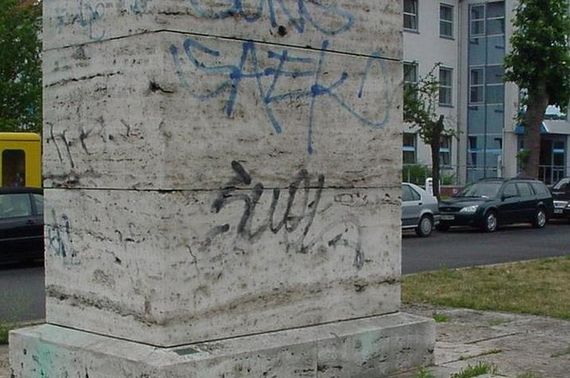 ---
Graffiti removal at marketplace in Schwäbisch Hall
Graffities were removed from a very old stone wall fast and without any harm to the surface thanks to the cleaning machine Tornado ACS.
The cleaning process happened during public traffic and without any barriers and delimitations. Additionally, rust stains were removed off the fountain. The entire process only took an hour of work.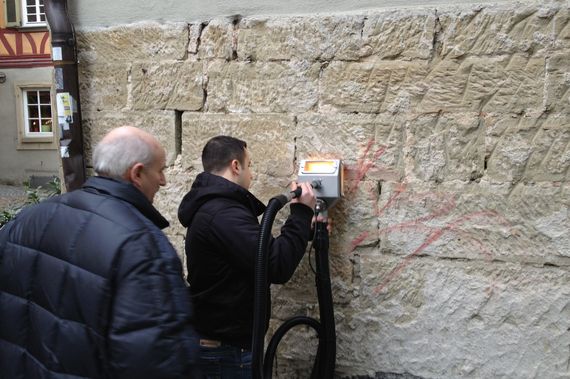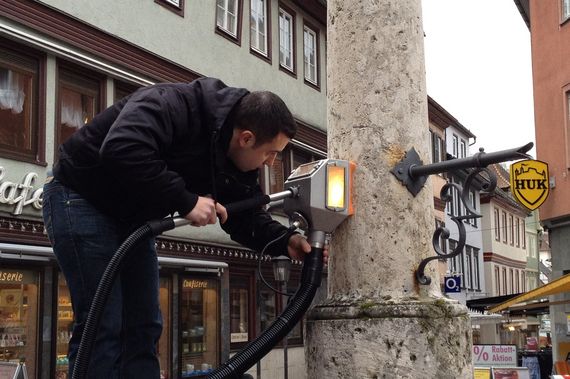 Listed clinker facade