The alternative to dry ice blasting-Tornado ACS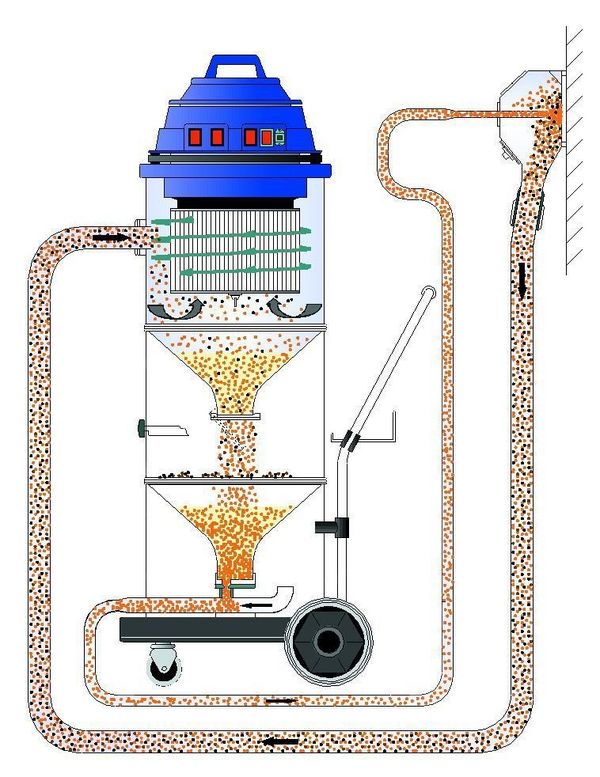 The procedure of dry ice blasting, which is a compressed air blasting method, is not only used for deflashing parts in the metal industry, but also used for the cleaning of building surfaces.
If you want to have it more simple, more surface gentle and more eco-friendly to clean your house facade or natural stone terrace, better choose the cleaning machines Tornado ACS of systeco.
The alternative to dry ice blasting - cleaning machine Tornado ACS
With systeco´s alternative to dry ice blasting you´re always a step ahead. Due to the innovative vacuum blast method all pollutants are removed by negative pressure and not by high pressure and coldness. In this case the vacuum blast method has the same cleaning power as the dry ice blasting method. With cleaning equipment Tornado ACS moss and algae, ivy- roots, efflorescence and residue fumes, even graffiti can be removed completely from all facade types, walls and floors.
The systeco cleaning equipment is not only a meaningful alternative to dry ice blasting because of its easy handling, but also by its careful use of surface and nature.
When cleaning with the no waste water develops and no other substances or CO2 enter the environment. All residues are immediately caught in a filter system of the machine (see graphic) and can be disposed environmentally friendly after the cleaning process.
The Tornado ACS is not only a meaningful alternative to dry ice blasting, but also to sandblasting and pressure washers. Covince yourself of the pros of systeco´s cleaning technology. Our trade partner are happy to help.