Graffiti removal from sandstone with Tornado ACS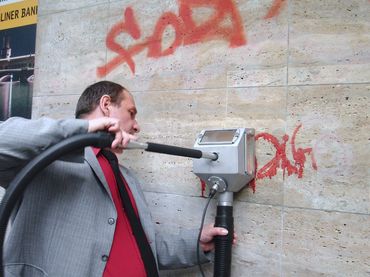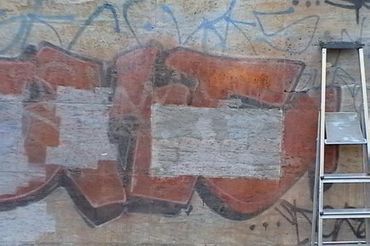 Graffiti removal from sandstone is often not that easy, especially if the graffiti is older.
Sandstone is a large pored natural stone, in which surface the paint can soak in deeply. Once the color is completely hardened, the pollutes cannot be removed with common means.

Here the cleaning technology Tornado ACS of systeco comes to use, with its incomparable cleaning power. With cleaning machines Tornado ACS, graffiti can be easily removed from sandstone in most of the cases, no matter how old it is.
Due to the vacuum blast method, graffiti is removed completely layer by layer from the natural stones surface, without damaging it.
Graffiti removal from sandstone
very easy
All it needs for the graffiti removal from sandstone is a normal power connection and the appropriate blast media.
The operation of the cleaning equipment is very easy and doesn't require any prior knowledge. The cleaning machine is light and compact and works very quiet. Besides all those advantages, on top of all the cleaning technology is eco-friendly.
All ablation residues remain in the closed circuit of the cleaning machine and are collected in the filter system. None of it is able to reach the outside, therefore the environment remains completely clean.
That is why, when cleaning facades, no barriers or delimitations must be installed since the work in public is not dangerouse and causes no problems.
If you want to learn more about the various possibilities of Systeco cleaning machines, have a look at our website.
---