Gravestone engraving on granite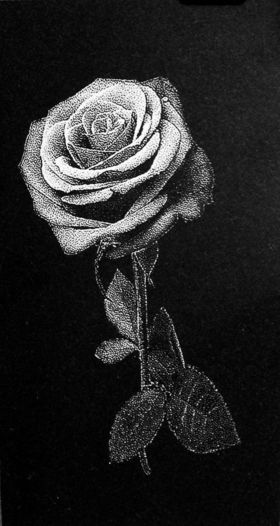 With the systeco engraving machine Tornado ACS you can simply customize an image engraving on granite. Wheather the motif is from your favourite picture or a portrait of a beloved person, with the Tornado ACS you can perpetuate trouble-free in granite.
Granite facades. wall charts, floors and gravestones made of granite, receive an individual note by gravestone engraving and enhance the optical effect of this wonderful natural stone.
Granite adorned with an image engraving!
In order to perfectly engrave the most beautiful motifs in granite as an image engraving of systeco, you don´t need prior knowledge, the entire engraving process is very easy and can be done either locally or in a work shop.
The engraving machine is light and compact and works especially quiet. Special safety measures are not required for use. You don´t even have to wear protective gloves or safety glasses.
Working like a pro with the Tornado ACS
The blast technology Tornado ACS works based on a patented vacuum blast method, and needs the appropriate blast media, a sandblast foil for creating a granite image engraving and naturally a power supply.
That you do not have to carry the granite slabs to be machines in a blast cabine, but instead to go directly with the blasting machine to the work piece, is just one of the many benefits of vacuum blast machine of systeco.
Try it yourself, the systeco trade partners advise you at any time.
---
Stone engraving machine for perfect stone engravings
Stone engraving machine Tornado ACS of systeco is not only the ideal partner when it comes to facades and floor cleaning, but also for the making of stone carvings.
Thanks to the vacuum blast method photo motifs, company logos, but also individual designs can be engraved into stone. The stone to be engraved does not need to be carried in a blast cabin, the special stone engraving machine can easily be brought to the stone slab, no matter how big it is. The stone engraving machine Tornado ACS machine is light and compact and can be used at any place.
With a stone engraving granite and marble facades are unique pieces and offer a real eyecatcher. All that is necessary to have a stone engraving machine Tornado ACS, a normal power supply, blast media (fine granules) and a sandblast foil with your motif.
Try it yourself. You will be astonished, how simple it is to create photo engravings into stone. Simply place the sandblast foil on the stones´surface and press on to it with a bit of moisture. Than put the jet hood on the motif and move the jet lanze evenly over it. The process can be easily observed through the window of the steel hood, goggles is not necessary. If the subject has reached at all points the desired depth, the beam foil is removed from the finished stone engraving.
Find out more about the stone engraving machine here on our website or directly from our trade partners in Germany, Europe and International.