Create QR-Codes on a grave stone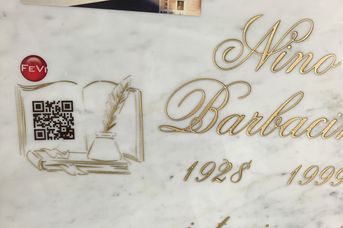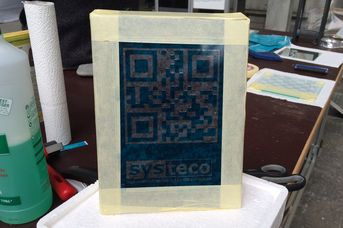 The fact that the Internet has now found its way to the cemetery, you can see at increasingly emerging grave stones, which are provided with QR codes.
QR codes allow an Internet-enabled phone or tablet a direct connection from the grave stone to the Internet, where the grave visitor is directed to a particular website. This modern form of grief can express, by subsequently applying a QR Code locally, even in existing graves. This is possible with the vacuum blast technology of systeco.
Grave stones can be easily and quickly engraved with QR codes!
To create weather-resistant QR-Codes on natural stone and on all comparable materials, there is nothing better than vacuum blast machines of systeco. Thanks to the innovative vacuum blast method QR-Codes on grave stones can be implemented fast, simple and clean. Neither special knowledge nor are special safety precautions required for the work with the vacuum blast machines.

systeco´s vacuum blast machines are light and compact and easy to transport. They have a very low noise level and are absolutely eco-friendly, whereby even the use on a cemetery is possible. All it is required to create QR-Codes on grave stones with the vacuum blast machines of systeco, is the appropriate blast media (granulate) and a normal power connection.
Vacuum blast method
to engrave QR-Codes on a grave stone
In contrast to conventional techniques of grave stone engravings, the vacuum blast method is based on a generated vacuum. This pulls the granules from the storage container of the machine and accelerates it into the jet lance to 400 km / h. Due to the high speed at the time the granulate hits the grave stones surface, the material is removed layer by layer. Using a template the QR is optically perfect and permanently engraved into the grave stone. The entire process takes place under a jet hood and can be observed through glas panes. Resulting ablation residues are sucked off immediately and remain in the closed cycle of the machine, where they are collected in a filter system. Nothing can penetrate the environment.

Further information about the systeco vacuum blast technology, you can get here on our website, or directly at one of the systeco trade partner.