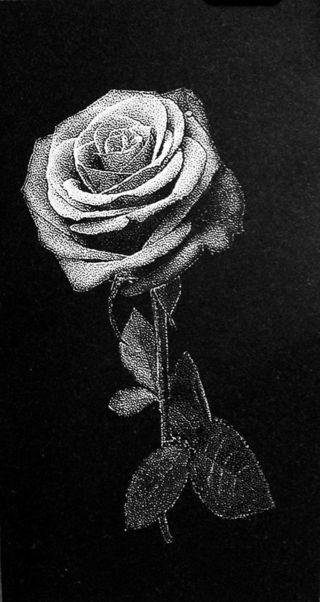 A tombstone engraving is much more interesting then just a simple text and gives the tomb a personal note.
With systeco´s engraving machines Tornado ACS you can easily create tombstonbe engravings. No matter if the motif is a favourite photo or a portrait of a beloved person, with the engraving machine Tornado ACS any motif can be immortalised in granite.
Tombstones, facades or floors made of granite are receiving a special note by photo engravings and upgrade the optical effect of the natural stone immensely.
Adornment of tombstone engraving!
To engrave the nicest motifs into granite with the engt´raving machine of systeco, no prior knowledge is required. The entire process is very easy and can be done in a workshop or directly on site
The engraving machine Tornado ACS is easy to handle a works especially low in noise. Special safety measures are not required. Not even safety gloves and protection glasses are necessary.
Work like a pro with the vacuum blast method
The vacuum blast machine Tornado ACS works on the basis of a patented vacuum blast method, and for the creation of a photo engraving it requires the appropriate blast media, a sandblast foil and of course a 230 V~ power connection.
The granite slab to be processed must not be transported to the jet cabin. It can be processed directly on site. That is only one of many advantages of systeco´s vacuum blast method.
Try it yourself, the trade partners of systeco will gladly advise you at all times.