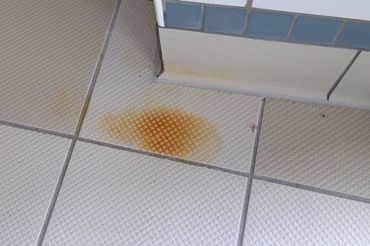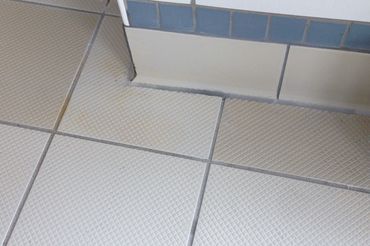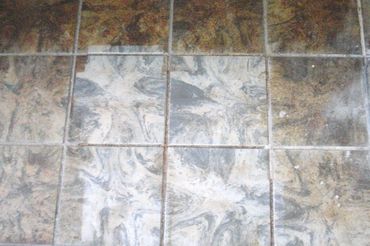 Rust removal from tile
You are looking for an easy but effective way of removing rust from tile? Take a look at our green cleaning machine Tornado ACS. With this revolutionary cleaning equipment from systeco, you cannot just remove rust from tile, you also get the grouts completely clean again.
Rust removal from tile,
without damaging the surface
With systeco's cleaning technique surface rust stains are removed gentle and residue-free, so that each tile looks like new again. The innovative vacuum blast method, also named negative pressure blasting, does not attack the tile surface nor the grout.
Rust removal from tile has never been easier as with this cleaning machine Tornado ACS !
The cleaning machine can be used in - and outside and is ready-to-use immediately. The cleaning technology works completely without water and chemical means. All it needs is a power connection, and it's ready for the rust removal from tile.
Pros of systeco's cleaning machines:
- surface gently
- efficient (surface power about 2 to 4 qm per hour)
- indoor and outdoor use
- easy handling
- no safety measures required
- environmentally friendly
Rust removal from tile is of course not the only thing that the cleaning machines Tornado ACS can do.
Find out on our website about the various application possibilities.
There are also many other applications for the Tornado ACS cleaning machines.
If you want to learn more about the Tornado ACS cleaning technology,
take a look around our website at your leisure.