Tornado ACS brick facade cleaning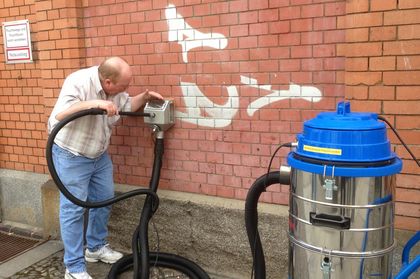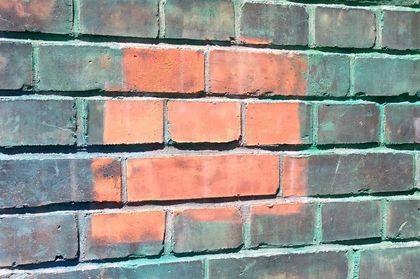 Is your brick facade polluted over the years, or has it spray paint on it or is saltpeter efflorescence on the masonry? Then just forget about a pressure washer and chemicals detergents for the brick facade cleaning!
All you need is the cleaning machine Tornado ACS of systeco, to have brick and grouts look like new again.
Cleaning equipment Tornado ACS, brick facade cleaning the smart way!
For many house owners and cleaning professionals throughout Germany, the revolutionary cleaning technology Tornado ACS has become a reliable partner in brick facade cleaning. Due to the innovative vacuum blast method algae, moss, saltpetre, dust and debris can be completely removed from the brick facade without damaging the surface.
The systeco cleaning machine not only convinces with its great cleaning power, but also for the easy handling and its environmental friendliness. All debris remain inside the machine until the work is completed. On facade cleaning at busy roads, no barriers are necessary, since working with the cleaner is completely safe for you and your environment.
Convince yourself of the benefits of the cleaning technology Tornado ACS, not only in brick facade cleaning. You can of course also use systeco's products for cleaning facades of concrete, natural stone and EIFS systems as well as for tiles and interior walls.
Tornado ACS of systeco is a patented and advanced cleaning technology for the removal of contaminants on mineral building surfaces.