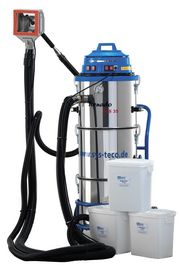 Graffiti removal from painted surface
Graffiti and spray paint removal from painted surfaces is made easy with the eco-friendly cleaning equipment Tornado ACS. Due to the minimally-abrasive vacuum blast method the graffiti is removed from the painted facade while the sensitive surface is not being harmed. In any case, you must work with the right granules. On painted facades, you must only work with fine-grain blasting media.
In contrast to a high-pressure cleaner and dry-ice blasting, the work can be done in public without special safety measures.
On high polished lacquered faces, you cannot remove graffiti without damaging the layer of lacquer. Instead, a complete removal of paint, like paint removal on boats is possible.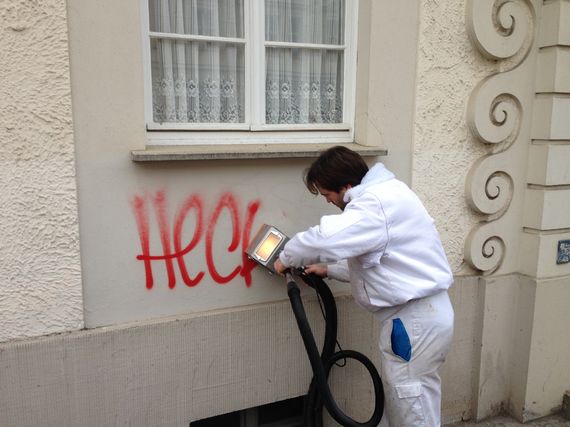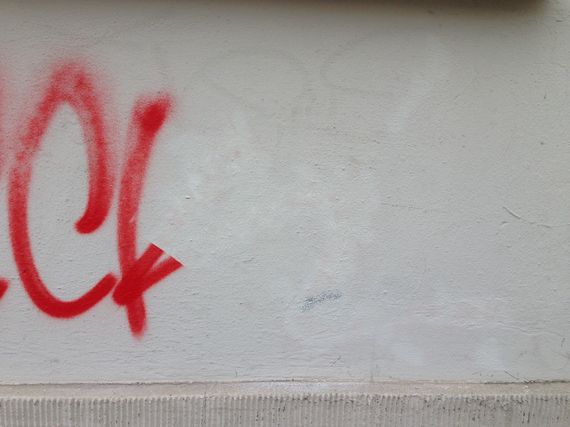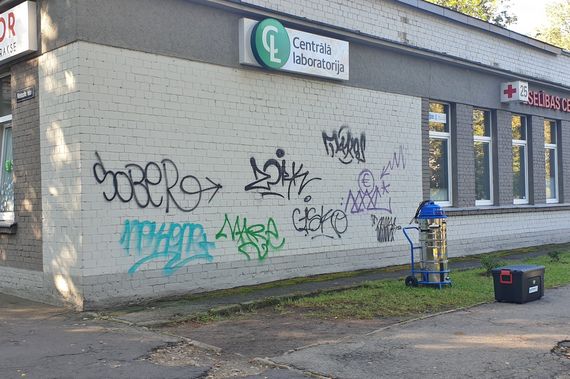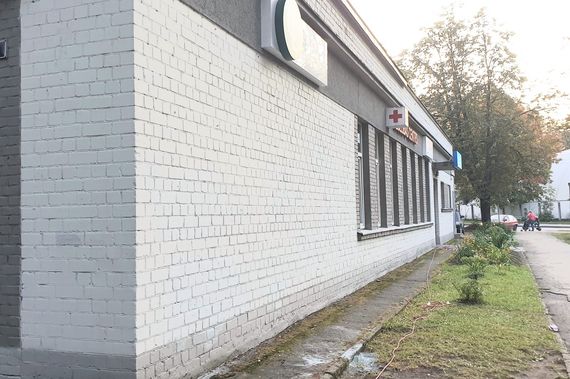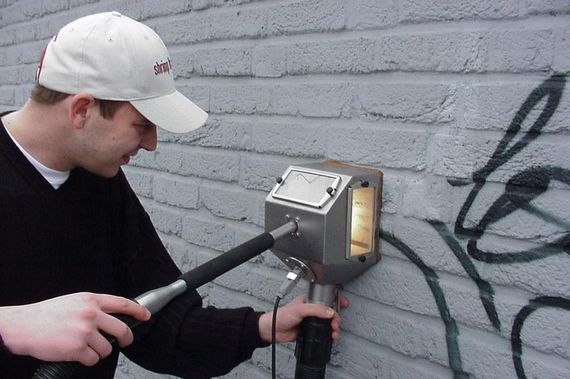 ---
Graffiti removal from paint in Basel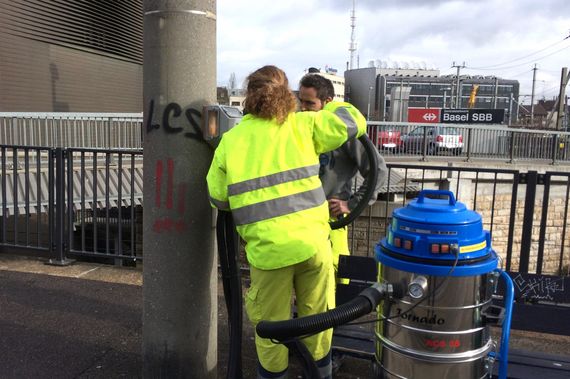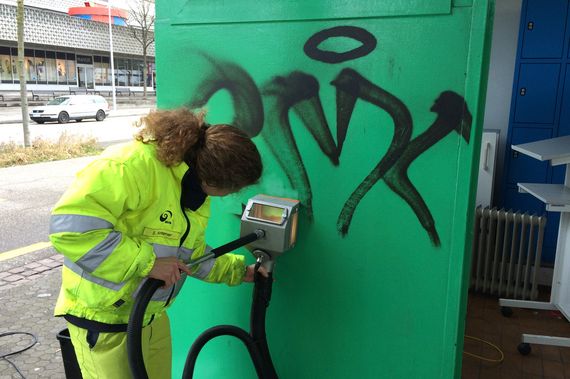 Graffiti removal on a steel door
The multiple lacquered steeldoor is completely cleaned. All layers of paint are stripped one by one with the cleaning machine Tornado ACS. All lettering on a steeldoor was affixed with foil. Since the material is very soft, the foil won´t be damaged. That means, the lacquer is completely removed and the lettering retains, and all of that without polluting the environment. Impossible to do all that with a high-pressure cleaner, sandblasting or dry-ice blasting.