The innovative graffiti solution system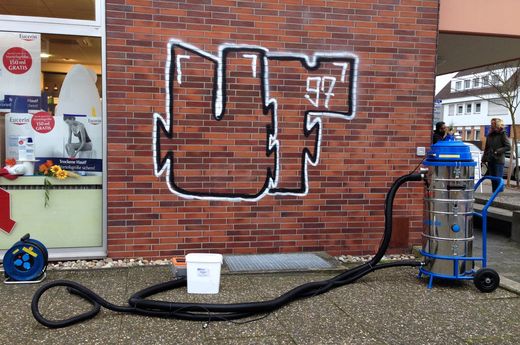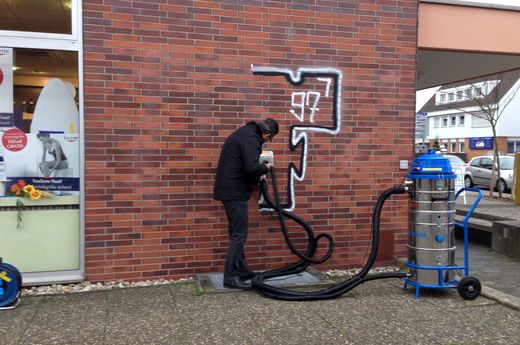 Are you working in the facade cleaning business and are looking for an eco friendly graffiti solution system for house facades? Then you should have a look at the green graffiti solution system of systeco.
systeco offers graffiti solution system
systeco cleaning technology needs neither water, nor high pressure or chemicals to remove graffiti. Our eco friendly cleaning technique works based on the principle of the vacuum blast system, where the removed dirt stays in the closed cycle of the machine and is collected in a filter system. As a result an eco friendly disposal of all residues is possible.
Plus points
no environmental regulations for the graffiti removal
normal power supply 230 V~
no barriers required
without water and chemicals
protective clothing is not necessary
With systeco´s graffiti solution system
you are ahead of time!
The cleaning machines of systeco are light and compact and easy to trasnport. They can be used anywhere and even work at minus temperatures. No matter on which surface you want to remove graffiti, if on concrete, brick, naturals tone or tile, with the eco friendly graffiti solution system, all of it can be completely cleaned.
If you want to find out more about systeco´graffiti solution system, just contact one of our trade partner. Our cleaning machines are removing not only graffiti without a problme, but also efflorescence, moss, algae, pollution from exhaust gases and many more.