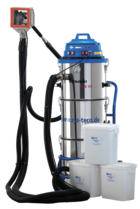 Sprayers don´t care about property rights. Graffiti attacks are everywhere, often spray cans or markers are used. Very often company buildings, production sites, bridge piers, railway and bus stops, as well as single and multi-family houses.

Building surfaces, such as clinker, plaster and natural stone façades, as well as floors, stairs and tiled walls must be freed from these graffitis. Conventional cleaning techniques such as pressure washers and chemical means can affect the surface and pollute the environment. The innovative Tornado ACS cleaning technology from systeco offers the ideal alternative for effective eco-friendly cleaning.
eco-friendly cleaning with Tornado ACS
With systeco cleaning machines you can clean all mineral surfaces residue-free from all graffitits and impurities such as exhaust gases, moss and algae. All of it completely surface gentle and eco-friendly.

The cleaning technology Tornado ACS works without high pressure, water and chemicals. It has a low noise level, can be used with frost and no special waste is generated.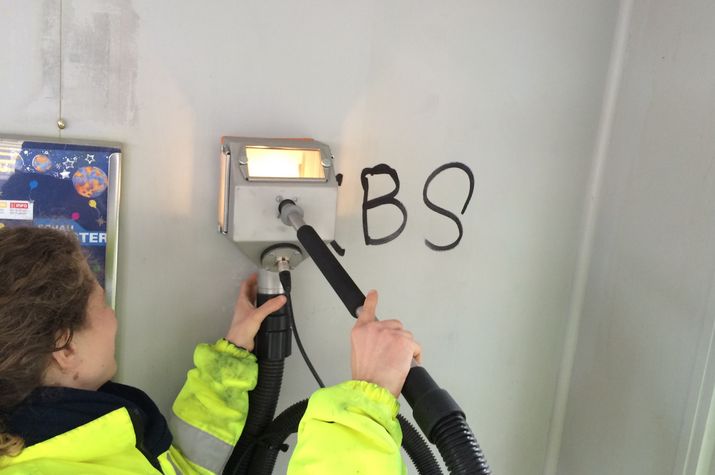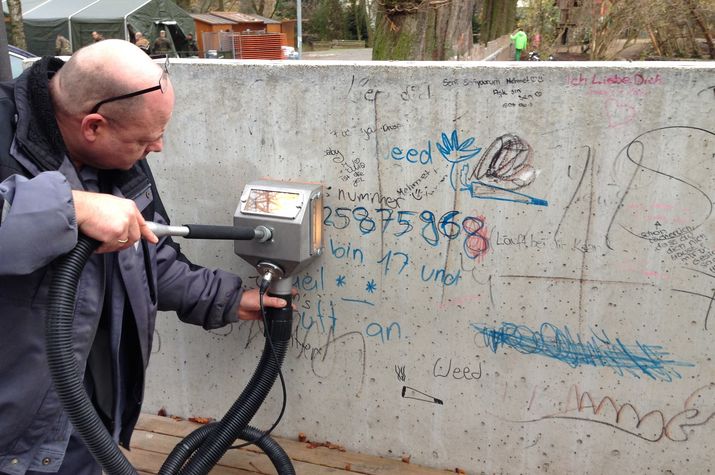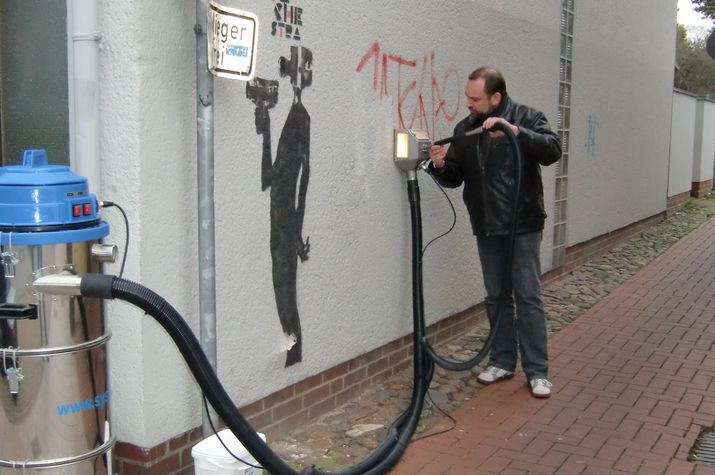 Vacuum blasting - the solution for dust-free cleaning
The advantage to conventional methods is the closed circuit. The systeco cleaning technology is based on the patented vacuum blast method. In this process, granulate (blasting agent), which consists of nutshell, asilit or jet glass, is accelerated to approx. 400 km / h by a generated vacuum. The resulting high velocity of impact of the blasting agent completely removes all dirt from the treated surface. Even the most stubborn dirt has no chance!
Further fields of application for the Tornado ACS cleaning technology are the stripping and de-coating of surfaces like boat stripping, fire damage restoration, tile - and grout cleaning as well as monumental care and photo engravings on granite.

Convince yourself ogf the advanteages of systeco´s cleaning technology, simply get in touch with one of our trade partner.