CO2-neutral graffiti removal
CO2-neutral graffiti removal
is the order of the day. This means no use of chemical substances that have to be disposed of at great expense, no use of high-pressure jets that spread the protection and granules in the area, and no additional consumption of water. With the vacuum blasting technology from systeco cleaning technology, you meet these requirements perfectly. So it's a matter of reducing the generation of CO2. Everyone benefits from this. CO2-neutral cleaning technology for graffiti removal takes our global commitment to environmental and climate protection to the next level.
CO2-neutral cleaning technology can be found at systeco in a wide variety of configurations.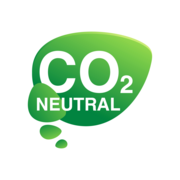 Nowadays, facade cleaning companies are required not only to provide quality and efficiency, but also to act in an environmentally conscious manner by cleaning in a CO2-neutral manner. For this reason, the question arises, among other things, how to remove graffiti without polluting the environment and generating no CO2? Quite simply, by using the environmentally friendly and CO2 neutral Tornados ACS cleaning machines from systeco for graffiti removal.
How to remove graffiti in a CO2-neutral way
We at systeco, have developed a cleaning technique for you that removes graffiti from all surfaces without leaving any residue and in a CO2-neutral way, producing neither waste water nor leaving any removal residue on the outside. The systeco cleaning machines work according to the principle of vacuum blasting, which is also called negative pressure blasting.
Acting environmentally conscious means acting customer friendly
Quite the opposite of conventional pressure blasting methods, the vacuum blasting method works in a closed circuit where all residues are collected in the filter system of the cleaning machine. The environment remains absolutely clean when graffiti is removed with Tornado ACS cleaning technology, which not only your customer will thank you for.