Climate neutral graffiti removal
Climate-neutral graffiti removal is the order of the day. This means no use of chemical toxins that have to be disposed of at great expense, no use of high pressure that spreads the protection and granules in the area, and no additional consumption of drinking water. With vacuum blasting technology from systeco cleaning technology, you can meet all these requirements.
The aim is therefore to reduce the generation of CO2 and at the same time to sustainably increase its binding in biomass. Everyone benefits from this. Climate neutral cleaning technology for graffiti removal takes our global commitment to environmental and climate protection to the next level.
You can find climate-neutral cleaning technology at systeco in a wide variety of configurations.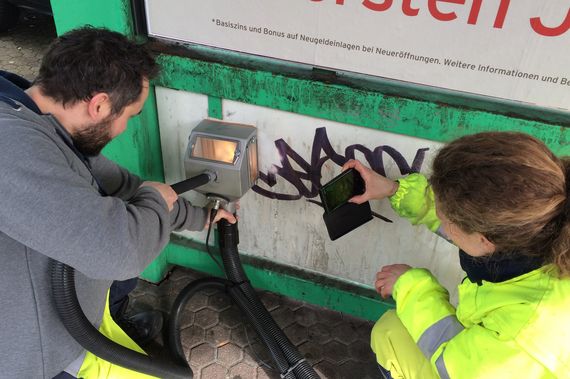 The application possibilities of this eco-friendly cleaning technology are various. Have a look at our website and the different application fields.