dust free vacuum blasting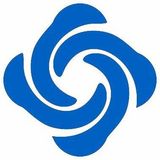 The classical compressed air blasting of components for the surface cleaning or the removal of coatings requires the use of blast cabins or elaborate temporary protective devices. It is easier to carry out blasting processes, for example before gluing, painting, coating or repairing with the compact and mobile dust free vacuum blasting. In doing so a negative pressure is generated by an industrial vacuum cleaner in a closed jet cap by means of which the blasting agent is accelerated to the surface and is sucked off immediately after the blasting process. Thus, an emission-free blasting process can be carried out even under sensitive conditions.

The dust free vacuum blasting can also replace the classical compressed air blasting as well as the manual and automized local grinding processes.
---
Functioning
After turning on, the jet cap (6) is placed on the surface (8) and adheres to it by vacuum. With inserting the jet lance (7) into the jet cap (6) the cycle is closed.
By gravity the granules (2) are passed through from the lower container (1) to a dosing system (3) into the air flow (4). The granules (2) are then transported through a flexible suction house (5) into the jet cap (6). Through the jet lance (7) the granulate impinges on the surface (8) to be worked on. By moving the jet lance (7) the surface can be cleaned quickly and dust-free, stripped or roughened up. The process can be optimally monitored and controlled via 3 vision panels (9). After impinging, the granules (2) and the removed dirt particles are sucked in immediately again. Through the suction hose (10) the abrasive mixture enters the upper part of the machine. There, it is separated by the cyclone principle. The dirt particles are received in the fine dust filter (11) and the granules fall into the middle container. To reuse the granules, the flap (12) is opened and the granules enter the storage container (1). Coarse particles are kept on the screen (13). The work process begins again.
---
dust free vacuum blasting is widely used
It doesn´t matter if a house facade or interior walls aftre a fire have to be cleaned, cleaning machine Tornado ACS makes any subsoil look like new again. Without great effort, the cleaning machine can process 3 to 4 square meters per hour and with a minimum noise level.
Operating in closed rooms no protective clothing and for facade cleaning on busy streets with public traffic no barriers are necessary. Without residue, all impurities are thoroughly removed from brick,concrete, plaster, granite and tiles.
All the advantages and applications of Tornado ACS cleaning machines can be found here on our website. Below are some examples.